Sika is a well-known brand in construction material manufacturing company in the United Kingdom. The Sika UK is a part of the global sika group. Here is a list of most popular and widely used products of Sika for repairing concrete.
Sika monotop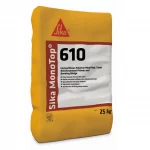 Sika® MonoTop®-115GP
This is a one component cement based polymer modified general purpose repair and reprofiling mortar.
Uses of Sika MonoTop-115GP are
For repairing all types of structures not exposed to water submersion.
Overhead and vertical repairs
Hand applied repairs
For exterior and interior use
In place of R1& R2 mortars
Sika MonoTop®-614 F
It is a continuous flowable repair mortar. This is a high-range water reducer that found its application in the following works.
Horizontal or vertical repairs
Bridges
Marine structures
Tunnels
Buildings
Fire damaged structures
For exterior and interior use
In place of R1, R2 & R3 mortars
Advantages of using Sika MonoTop-614 in construction
One component, ready to use
Low shrinkage
High mechanical properties
Good flow properties
Repair depths upto 150 mm in one application
Can be poured or pumped
Overcoatable with Sika reprofiling/levelling mortars and coatings
Reduced dust during mixing
Sika MonoTop®-630 Rapid



Applications of MonoTop-630 Rapid
For repairing all types of structures.
Horizontal and vertical repairs.
Hand applied repairs.
Floor slabs and car park decks.
For exterior and interior use.
In place of R1, R2 and R3 mortars.
Also read – Gate 2023 Civil Engineering Exam Preparation
Advantages of using Sika MonoTop-630 in construction
Pre-bagged for quality.
Just add water.
High early strength.
Rapid setting.
Contains no chloride admixtures.
Non-corrosive to steel.
Can be overcoated.
Other products are
SikaSet®-45 is a one component rapid hardening and high early strength concrete repair mortar.
These are uniting products. They found their applications in bridges, tunnels, marine structures and more.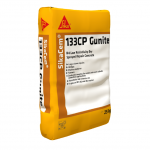 Though this list is not inclusive, there are several products for concrete repair work by sika finding and growing their application in the construction industry.
Also read – Criteria For Selection Of The Repair Material