Brick is the basic element of any building construction and is in been in use since ancient times. In India, bricks are available in many sizes.
The nominal size of brick is 19 cm * 9 cm * 9 cm.
The conventional size of brick is 23 cm * 10 cm * 10 cm.
The beaurau of Indian standards has stipulated the following Indian Standard codes for bricks and brick masonry.
Types of bricks
Standard brick
Hollow brick
Fly Ash bricks
Following are bonds commonly used in brick masonry
Stretcher bond
It is used in 4″ thick brick walls.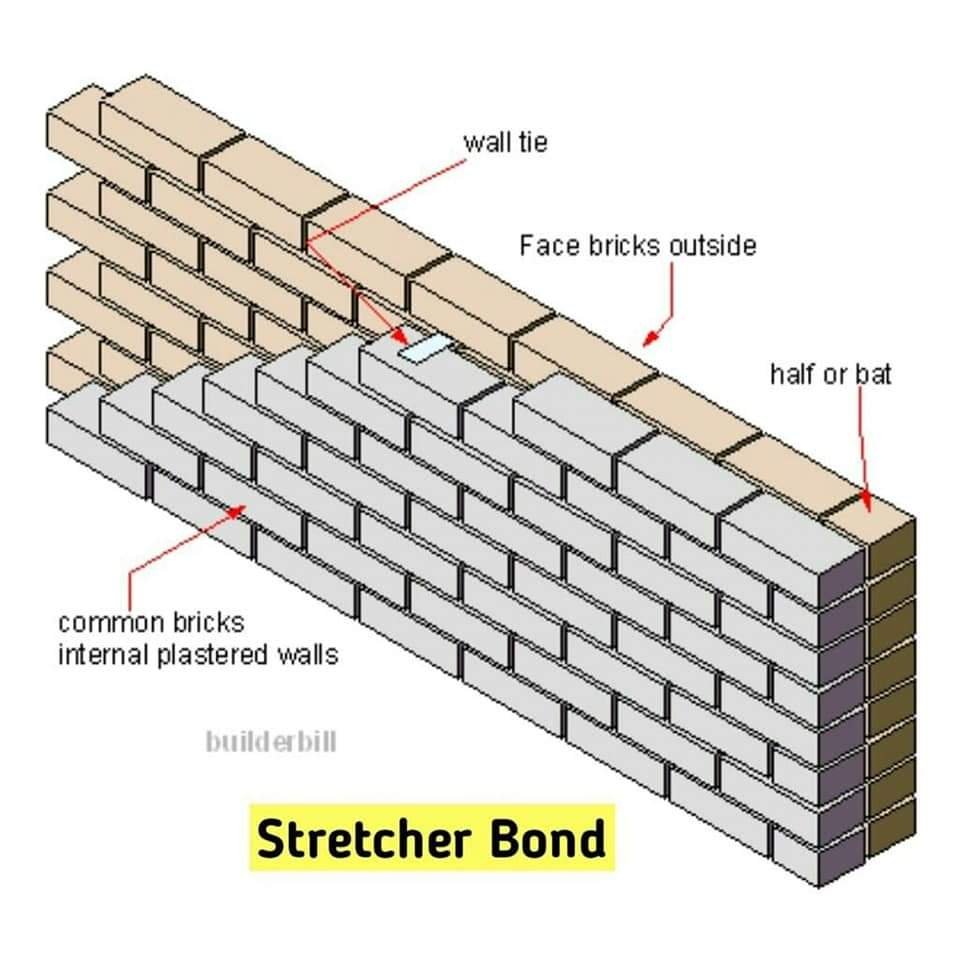 Header bond
It is used in 9″ thick brick walls.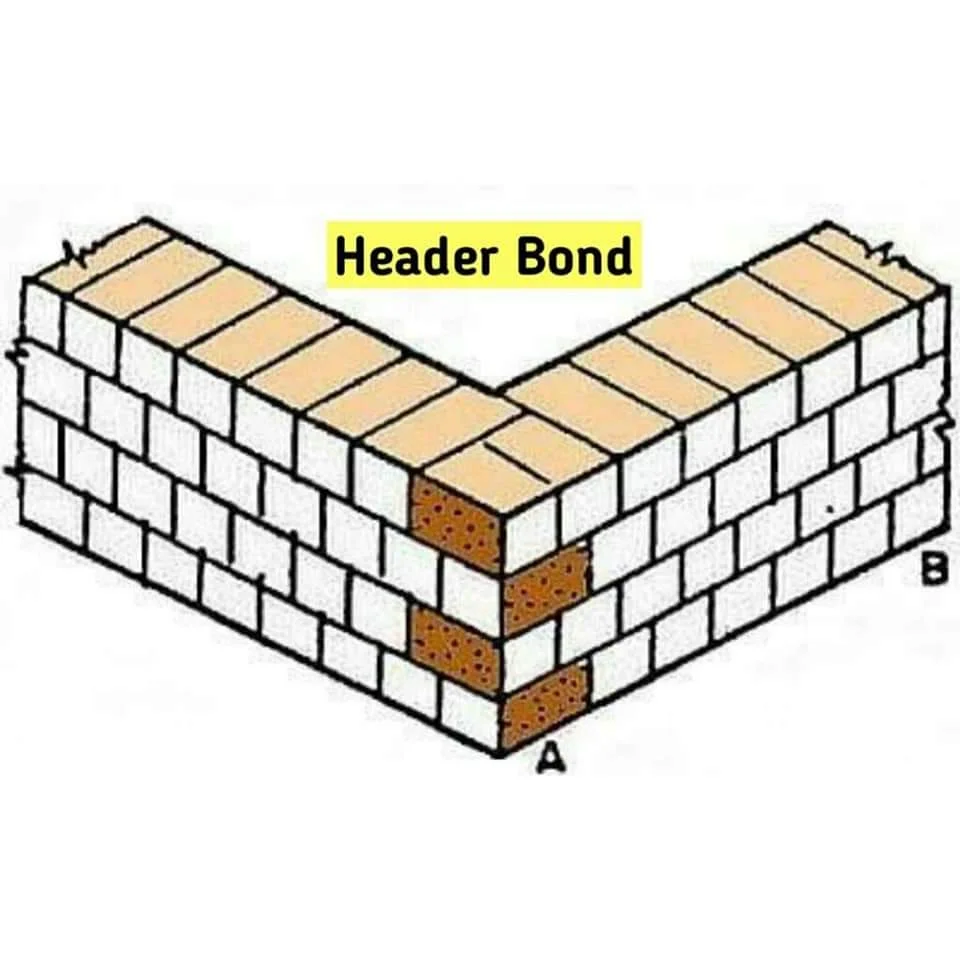 English bond
English bond is made by alternate course of Header and Stretcher bond. This bond is one of the strongest bond in brick masonry.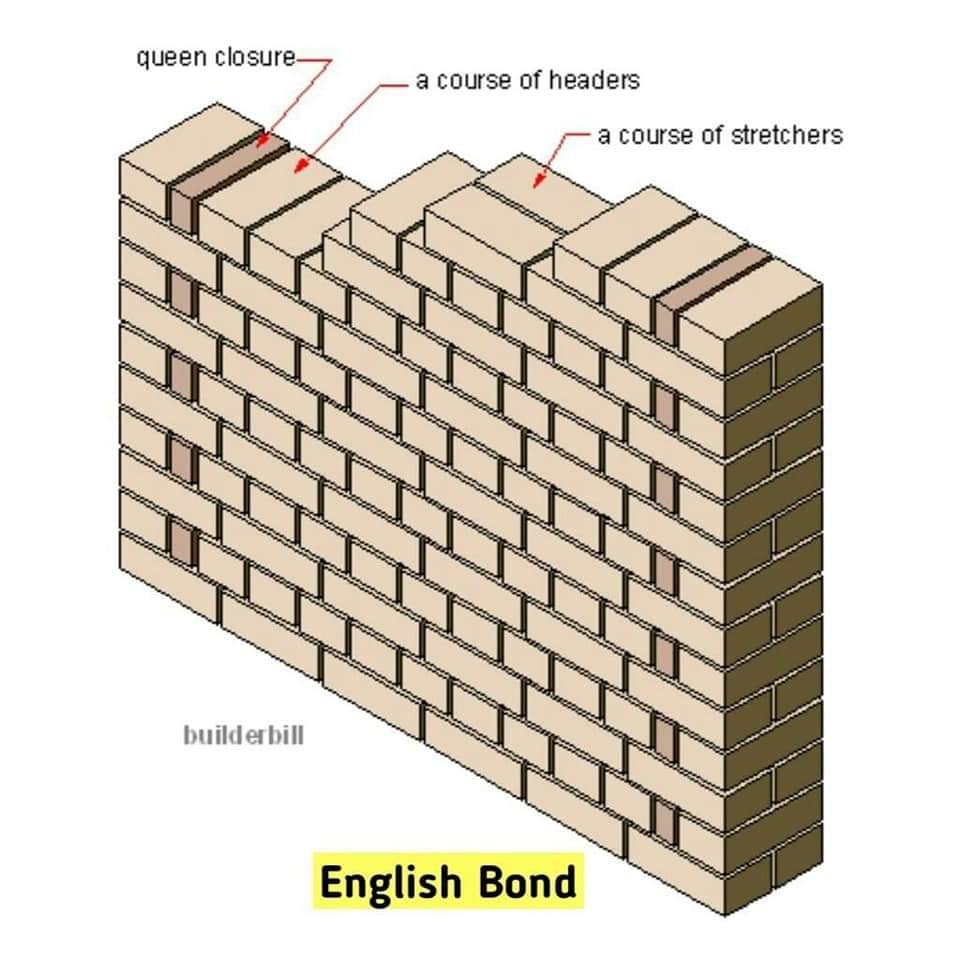 Flemish bond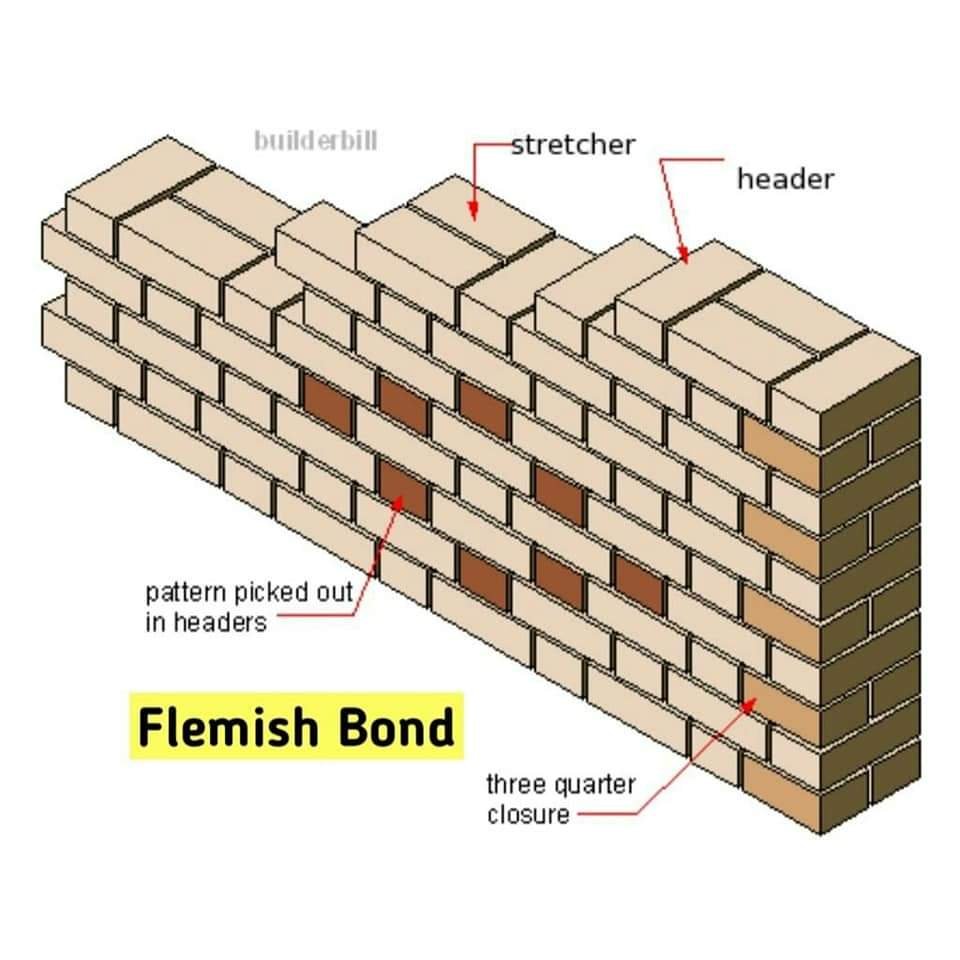 Flemish bond is having good appearance over English bond and also flemish bond is more economic in construction. Flemish bond could further be divided into two types.
Single Flemish bond
Double Flemish bond
Dutch bond
It is an improved bond over English bond.
Method to test brick on site
When bricks are hit with one another a ringing sound should be produced.
When bricks are soaked in water for 24 hours, they shouldn't absorb more than 20% of water by weight.
When a brick is thrown from a height of 1 meter, the brick shouldn't break.
Important Indian Standard Codes For Bricks and Brick Masonry
Read also